Freshman To Senior Year Essay
   Freshman and senior year are two completely different experiences. It's like riding a bike for the first time compared to being a bicyclist.Learning to ride a bike takes practice, and yes that involves falling a few times. Once a person becomes really good at riding their bike and the "training wheels" are able to come off, they feel like a pro.
Well that's the difference between freshmen and seniors; one is still learning while the other is an expert.The funny thing is that freshmen think that as soon as they are comfortable in their new school they own the whole place. But think back to how learning to ride a bike was so difficult. It never starts off easy.
The first day of school is exciting and nerve racking, especially the first day of freshman year. Everything is new and different. Just three months ago the freshman were walking the halls of their grade schools as eighth graders. Being an eighth grader made them the oldest and they were looked upon by the younger grades as role models.
The transformation from being an eighth grader to a freshman is huge. Nicole Elmer, a senior student said, "My first day as a freshman I was a nervous wreck and I remember thinking, How am I ever going to make friends?"
Entering a new school is scary. There are four huge challenges with being a freshman: Number one is finding their lockers and being able to open them, number two is making new friends, number three is not getting booked and number four is getting used to your surroundings.
Alli Burns, a sophomore student, said, "On my first day of school I could not figure out the difference between the north and south side."
The days as a freshman go like this, once first period rolls around it seems like every student is in class. Then there is the straggling freshman who comes in late because he or she was on the wrong side of the building.
As the first day of school continues, everything starts to become easy. They think they have everything under control until it's time for lunch. One of the biggest fears as a freshman is what table to sit at for lunch. Some people get off lucky and have a friend or two in their lunch to sit with; if not, they are left fighting to the death to find the best table.
When lunch is over, the day is almost at an end. Alli Burns, stated, "My first day as a freshman was not as bad as I thought it would be but I got lost quite a few times." Finally the eighth period bell rings and the day is over.
Now, a senior's first day of school is completely different. They are already pros at the daily life of high school and they zip right through the halls to get to class. They know who most of their teachers are and have tons of friends to talk to.Being a senior is fun and after three years of waiting, they are now the oldest again and that definitely comes with some advantages.
Nicole Elmer hopes that senior year will be different from freshman year because she will be more comfortable with her surroundings and has great friends to make tons of new memories with.
As for Alli Burns, when she becomes a senior she hopes it will be as great as her freshman year, but different and less scary.
No matter if it's the first day of freshman year or the first day of senior year, everyone shares in the same adventure of high school.

Time is such an ambiguous thing. At some times in life, it seems to go too slow (e.g., chemistry class). At other times it goes too fast (e.g., hanging out with friends). Right now, though, I am caught in an awkward mix of feeling as though time is going both too slow and too fast.
On the one hand, I can't wait for admissions decisions to come in. It's been three long months since I submitted my application to the University of California schools, and although at first I was just happy to get them out of my hands, I'm increasingly eager to know what the decisions will be. "D-Day" (March 30 – Berkeley and UCLA decisions) is close, and that makes it easy to count down the days, which, as we all know, just makes the wait seem that much longer. I'm also ready for all these silly AP classes to be over (mid-May), because I'm not really feeling like all this work and stress is amounting to anything. It seems pretty natural to feel impatient at this point in senior year.
At the same time, I'm thinking about how, in less than a month, I'm going to know where I'll be spending the next four years of my life. It's one of the strangest feelings ever. I recently talked to my friend Howard (who is a freshman at UC Berkeley this year) about the wait, and the final few months of senior year. He said to enjoy this time while I still have it, because in a few months, nothing will be the same. Before talking to Howard, I had never considered the idea of just enjoying the present. For the past two years, all it's been is what I'm going to do after I graduate, so this is a paradigm shift.
Now I find myself trying to slow down time. I never thought about how, in just a few months, I won't be sitting down to dinner with my family on a regular basis anymore. There won't be a bell telling me to go to my next class. I won't have to drive my brother to school. I won't have to tell a parent where I am at all times. I won't have the privacy of my own bathroom. It will never be like this again. I am trying to see the present for what it is—something that soon won't be.
Need Money to Pay for College?
Every semester, Fastweb helps thousands of students pay for school by matching them to scholarships, grants, and internships, for which they actually qualify. You'll find high value scholarships like VIP Voice's $5,000 Scholarship, and easy to enter scholarships like Niche $2,000 No Essay Scholarship, and internships with companies like Apple, Google, Dreamworks, and even NASA!
Join today to get matched to scholarships or internships for you!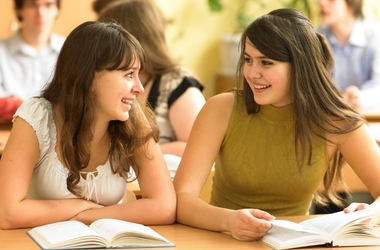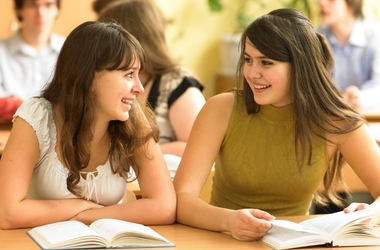 ---